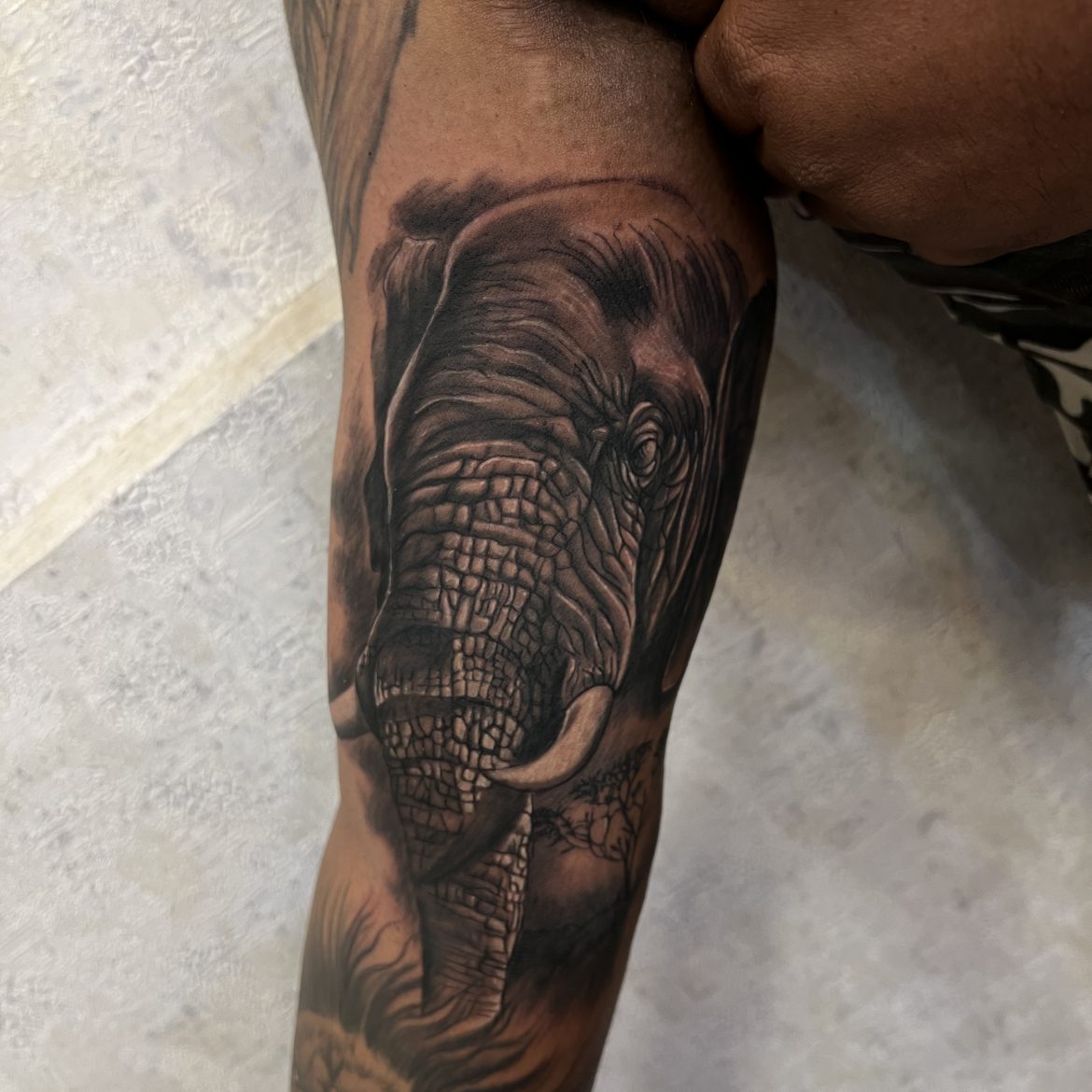 Elephant Tattoo Design by Mukesh Tupkar Rks Tattoo Studio Goa
I can tell you that elephant tattoos are a popular choice and can have various meanings depending on the cultural and personal significance of the design.
In general, elephants are seen as symbols of strength, wisdom, and loyalty. In Hindu mythology, elephants are associated with the god Ganesha, who is considered to be the remover of obstacles and the god of wisdom and intelligence. Elephant tattoos can also represent family and social bonds, as elephants are known for their close-knit familial and social relationships.
if you are interested in getting an elephant tattoo designed by Mukesh Tupkar, the founder of Rks Tattoo Studio in Candolim, Goa, it's important to do your research and ensure that the artist has a portfolio of elephant tattoos that align with your vision and style.
When choosing a tattoo artist, it's important to consider their experience, skill level, and artistic style. You can look at their portfolio or ask for references from previous clients to get a better understanding of their work. Additionally, it's important to communicate your ideas and expectations clearly with the artist to ensure that they understand your vision and can create a design that meets your needs Tattoo artist Candolim Goa.
Remember, a tattoo is a permanent piece of body art, so it's important to take the time to choose the right design and artist to ensure that you are happy with the final result.