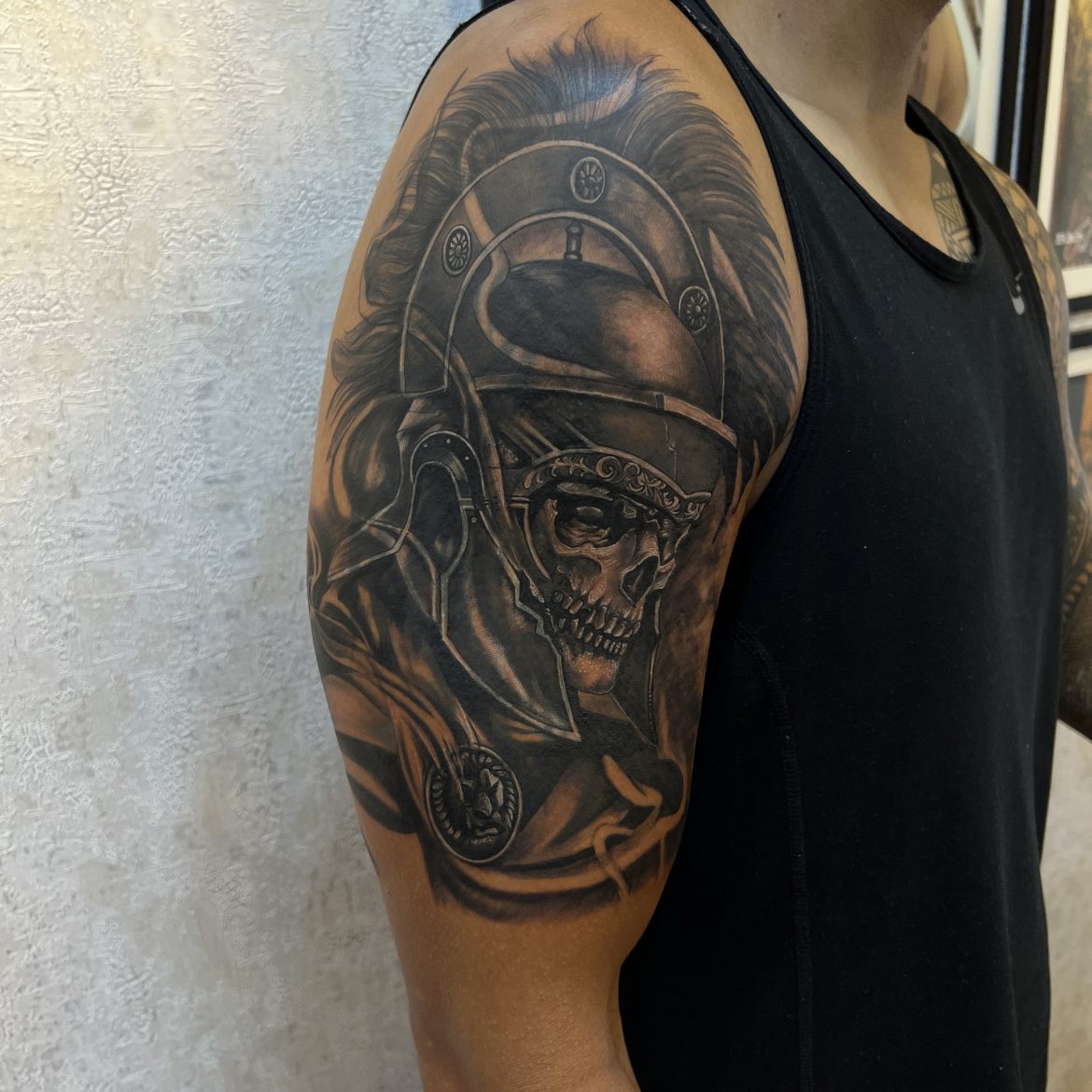 Rks Skull tattoos have been popular ever since the earliest sailor tattoos.
Bold and badass, they are also meaningful. For some guys, skulls represent conquering their fear of death. For others, a skull tattoo is a reminder to live every day as if it's your last.
skull tattoos are trendy due to their distinctive look and meaningful symbolism. Traditionally, sugar skulls represent a departed soul and are placed at a grave or shrine on the Day of the Dead in Mexico. Brightly colored, surrounded by flowers, and often depicted with a smile, sugar skulls remind people that their loved ones are at peace. For those reasons, a sugar skull tattoo can be a permanent tribute to a person who has passed away.