Shiva Tattoo by Mukesh Tupkar: Embracing Divinity thru Ink at Rks Tattoo Studio in Candolim, Goa
Tattoos have long been taken into consideration a shape of private expression and a way to connect with one's internal self. within the coastal paradise of Goa, India, there is a tattoo artist who has received popularity for his tremendous expertise and specific artistic style – Mukesh Tupkar. along with his unequalled abilities and a deep ardour for the craft, Mukesh has earned a properly-deserved recognition as one of the fine tattoo artists in Goa. In this article, we delve into the charming international of Shiva tattoos created through Mukesh Tupkar at Rks Tattoo Studio in Candolim, Goa.
Mukesh Tupkar: learning the artwork of Shiva Tattoos:
Mukesh Tupkar is a true visionary when it comes to tattoo artistry. His love for tattoos and his dedication to the craft shine through in each piece he creates. With years of enjoy and a keen eye for element, Mukesh has mastered the artwork of Shiva tattoos. His deep reverence for the divine Hindu deity Lord Shiva is obvious in every stroke of his needle. thru his professional craftsmanship, Mukesh brings the essence of Lord Shiva to life on the skin, shooting the complicated information and symbolism related to this revered deity.
The significance of Shiva Tattoos: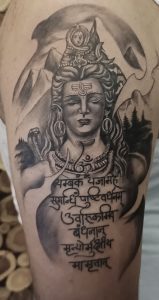 Shiva tattoos keep profound meaning and symbolism for folks who pick to embellish their bodies with this divine imagery. Lord Shiva is one of the maximum respected gods in Hindu mythology, representing transformation, destruction, and religious enlightenment. The trident (trishul) symbolizes the three aspects of life – creation, protection, and destruction. The snake (naga) coiled round Lord Shiva's neck represents his electricity to manipulate the lifestyles pressure, whilst the crescent moon symbolizes the peaceful and calming nature of the deity. via wearing a Shiva tattoo, individuals connect with those powerful traits and embrace the divine presence within themselves.
The Artistry of Mukesh Tupkar at Rks Tattoo Studio: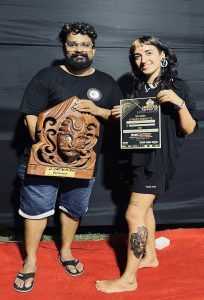 positioned within the idyllic town of Candolim, Goa, Rks Tattoo Studio is Mukesh Tupkar's innovative haven. The studio offers a welcoming and serene surroundings wherein customers can embark on their tattoo journey. Mukesh's extremely good talents and interest to detail make sure that every Shiva tattoo created at Rks Tattoo Studio is a masterpiece in its personal right. From meticulously crafted linework to mesmerizing shading techniques, Mukesh brings the divine essence of Lord Shiva to life at the pores and skin, creating a visually lovely and spiritually significant art work.
The enjoy at Rks Tattoo Studio:
At Rks Tattoo Studio, clients aren't simply dealt with as customers however as people with precise tales and visions. Mukesh Tupkar takes the time to apprehend the private importance at the back of each Shiva tattoo request, permitting him to create a layout that clearly resonates with the purchaser's soul. The studio keeps the best standards of hygiene and safety, ensuring a easy and sterile surroundings for the tattooing technique. Mukesh's pleasant and professional approach puts clients relaxed, permitting them to fully immerse themselves within the transformative enjoy of having a Shiva tattoo.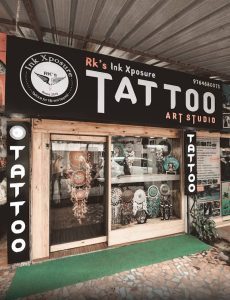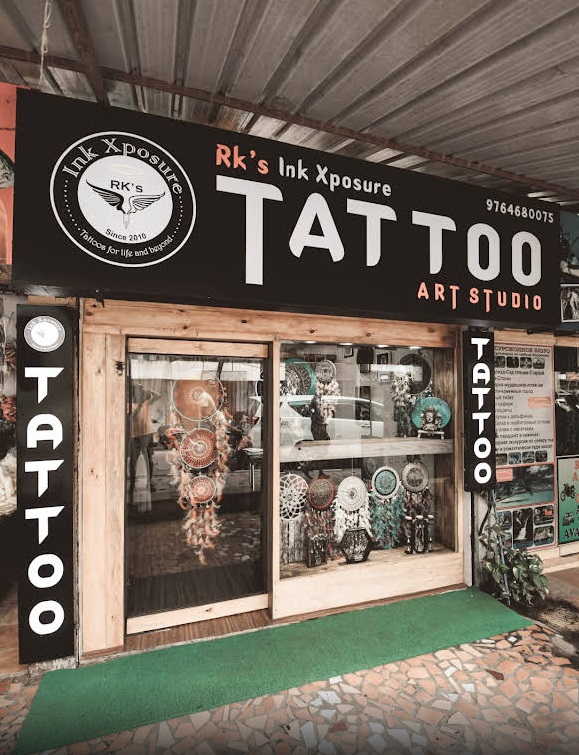 Mukesh Tupkar's Shiva tattoos at Rks Tattoo Studio in Candolim, Goa, are a real testomony to his artistic prowess and deep reference to the divine. via his problematic designs and skillful execution, Mukesh brings the effective symbolism of Lord Shiva to lifestyles on the canvas of human pores and skin. every Shiva tattoo created with the aid of Mukesh is not merely an paintings but a non secular adventure, permitting people to embody their connection with the divine and carry it with them anyplace they move. in case you are seeking a Shiva tattoo that captures the essence of Lord
Shiva and resonates with your soul, appearance no further than Rks Tattoo Studio. positioned inside the picturesque town of Candolim, Goa, this studio gives an unforgettable experience where art and spirituality merge.
Shiva tattoo, Mukesh Tupkar, Rks Tattoo Studio, Candolim, Goa, tattoo artist, divine symbolism, religious journey, Hindu mythology.