The Finest Tattoo Artistry in Candolim, Goa
When it comes to finding the best tattoo studio in Goa, look no further than Rks INK Xposure. Located in the scenic town of Candolim, this studio is renowned for its exceptional tattoo artistry and commitment to customer satisfaction.
Meet Mukesh Tupkar – The Master Tattoo Artist
At the heart of Rks INK Xposure is the talented and experienced tattoo artist, Mukesh Tupkar. With his immense passion for art and dedication to his craft, Mukesh has earned a reputation as one of the best tattoo artists in Goa. His expertise spans various tattoo styles, including traditional, realistic, black and grey, and custom designs.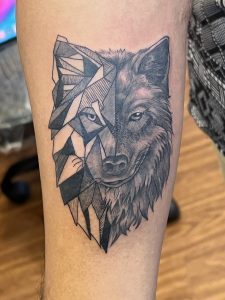 Unleash Your Creativity with Custom Tattoo Designs
At Rks INK Xposure, you have the opportunity to bring your tattoo ideas to life. The studio specializes in creating unique and personalized tattoo designs that reflect your individuality. Whether you're looking for a small and delicate tattoo or a full sleeve masterpiece, Mukesh and his team will work closely with you to ensure your vision is realized.
A Hygienic and Safe Tattooing Experience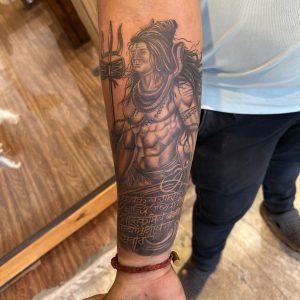 When it comes to getting a tattoo, safety and hygiene are of utmost importance. Rks INK Xposure maintains the highest standards of cleanliness and safety protocols to provide a worry-free tattooing experience. All equipment is sterilized, and strict hygiene measures are followed to ensure the well-being of every client.
The Best Tattoo Shop in Goa
As the best tattoo shop in Goa, Rks INK Xposure not only offers exceptional tattoo services but also provides a warm and welcoming environment. The friendly staff and relaxed atmosphere make you feel comfortable from the moment you step through the door.
Visit Rks INK Xposure for Your Dream Tattoo
If you're looking for the best tattoo studio in Goa, Rks INK Xposure is the ultimate destination. With their top-notch artistry, professionalism, and dedication to customer satisfaction, you can trust them to create a tattoo that exceeds your expectations. Don't wait any longer – visit www.rkstattoo.com to learn more and book your appointment today!